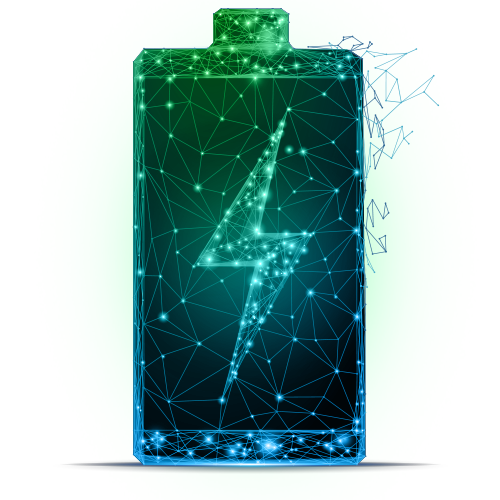 The Adaptive Control of Energy Storage (ACES) project develops and demonstrates adaptive optimisation of battery energy storage services, using Artificial Intelligence algorithms.
Combining AI with advanced battery health and power quality  monitoring, new business models and innovative billing solutions, the ACES project aims to trigger wide-scale deployment in power grids, a critical success factor for the renewable energy transition.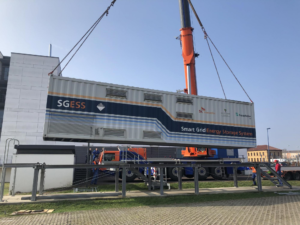 Fraunhofer IFF has now started to prepare for the demonstrators for ACES. The battery storage equipment was transported to the new laboratory site. Looking forward
Read More »
ACES has received funding FROM the Swedish Energy Agency, The Research Council of Norway and Federal Ministry for Economic Affairs and Energy, in the framework of the joint programming initiative ERA-Net Smart ENERGY SYSTEMS, with support from the European Union's Horizon 2020 research and innovation programme.
Project management, power quality monitoring and analysis
Metrum Sweden AB provide world leading, intelligent measurement systems for power quality. Their solutions assist customers to avoid downtime and power quality issues. Apart from supplying power quality systems and competence, they are the project manager of the ACES project.
Solar micro-grid test lab and E-vehicle charging
GEC in Sweden is a successful international test center for solar energy solutions of tomorrow where different operators cooperate to create new opportunities for innovation, learning, development and testing in the field of solar energy. The aim is to contribute to sustainable energy solutions and a more efficient use of transboundary energy.
Insplorion in Sweden is at the absolute technological forefront, both regarding sensors
intended for volume production in applications such as battery control and air quality measurement and regarding sensors in advanced research instruments used for cutting-edge research by scientists worldwide.
Market, business models, roi tool, pricing and billing solutions
MINcom in Germany is a solutions provider and system integrator the following key strengths; Project Management, consulting, design, development and test in the utility and automotive industries and Billing, real-time charging and payment solutions. 
Wilhelm Jacobsson, ABB AB
Colin Arnold, AGM Batteries Ltd
Henning Demele, Krebs Engineers GmbH
Magnus Brolin RISE
Lars Olsson, SeniorIT AB
Magnus Berg, Vattenfall AB
Fredrik Carlsson, Vattenfall AB
Harald Bouma, Vänerenergi AB
Anna Nordling, WSP AB

Do you want us
to impact your business too?
Facts about the ACES Project
Demonstrated energy services